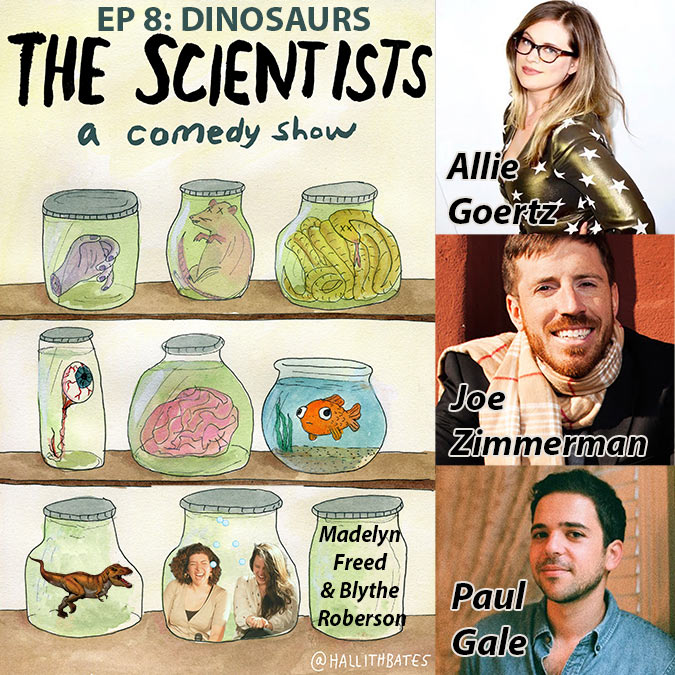 ---
It's DINOSAURS, friend-o's!!!!!! everyone loves dinosaurs and everyone loves our lineup: Allie Goertz (Mad Magazine) Joe Zimmerman (Comedy Central), Paul Gale (HuffPo).
Madelyn Freed and Blythe Roberson host.
Recorded at Union Hall November 17, 2017 as part of the Brooklyn Podcast Festival!!
Live sound and recording by Chris Medrano. Edited by Shannon Manning for Good Orbit.
Original poster by Hallie Bateman (@hallithbates)
---
---