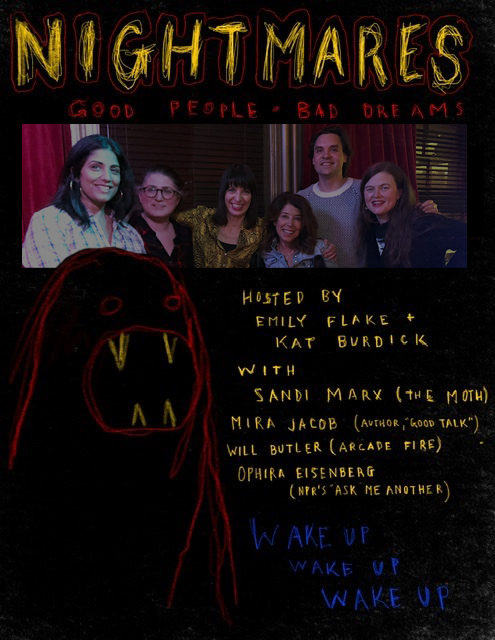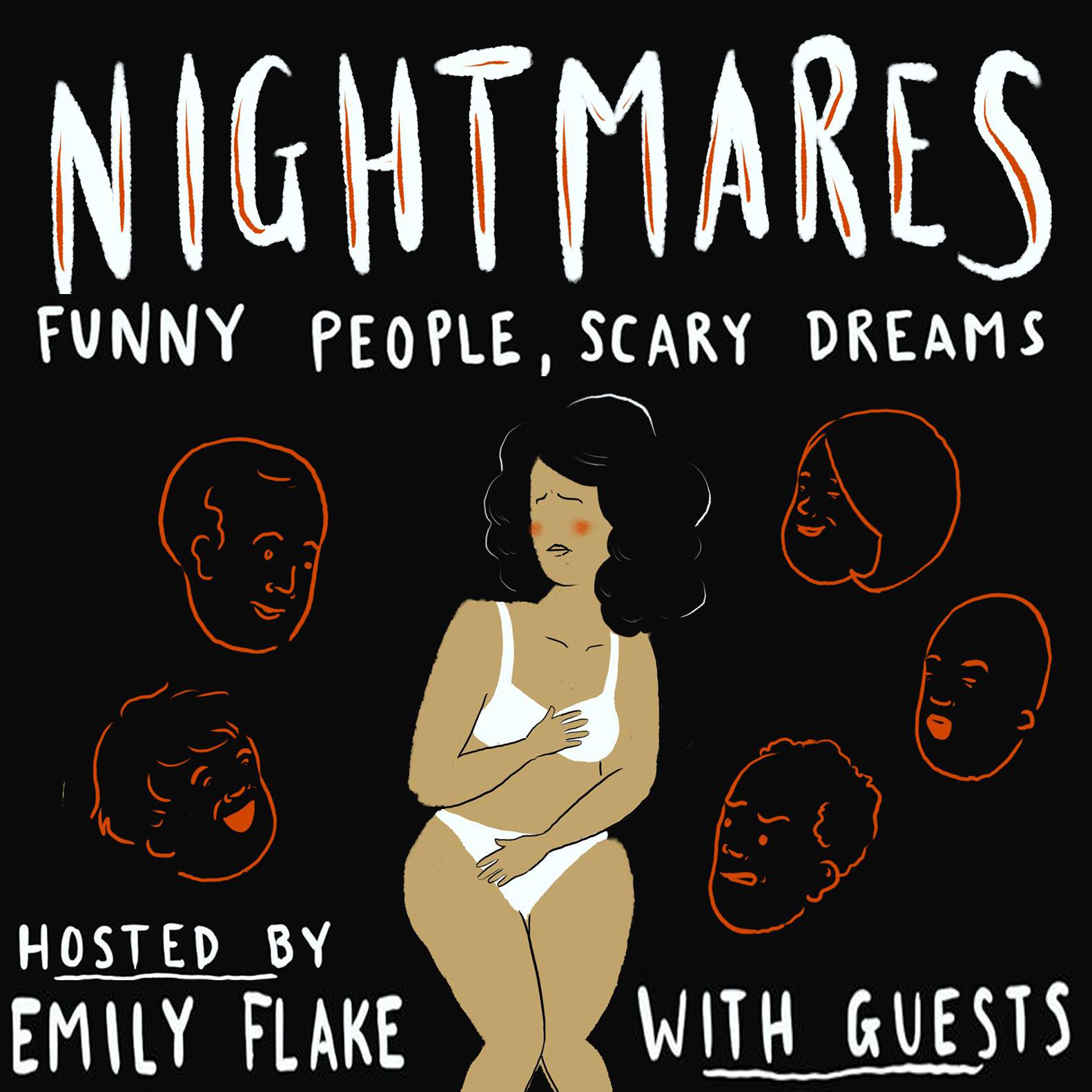 ---
EP 4
Mira Jacob (author of Good Talk)
Will Butler (Arcade Fire)
Ophira Eisenberg (NPR's Ask Me Another)
as ever your hosts Emily Flake and Kat Burdick!
Big thanks to Sandi Marx for being carried up 3 flights of stairs and also to the stage to bring us her terrifying nightmare. Ask her in private to explain Emily's drawing!
Join comedian and New Yorker cartoonist Emily Flake and Kat Burdick as they talk to the funniest and most interesting people around about what messed up things go through their heads at night. They'll poke around looking for deeper meaning behind that dream where you're still in high school somehow even though you know you graduated years ago and oh god, you've been blowing off first period all semester – and then Emily will present each guest with artwork based on their worst nightmare, suitable for framing or ritual burning!
Drawings by Emily Flake are posted on Good Orbit site and social media.
Recorded Feb 6, 2020. Live show monthly (first Thursdays!) at KGB Bar in NYC. Produced and edited by Shannon Manning for Good Orbit.
---
---