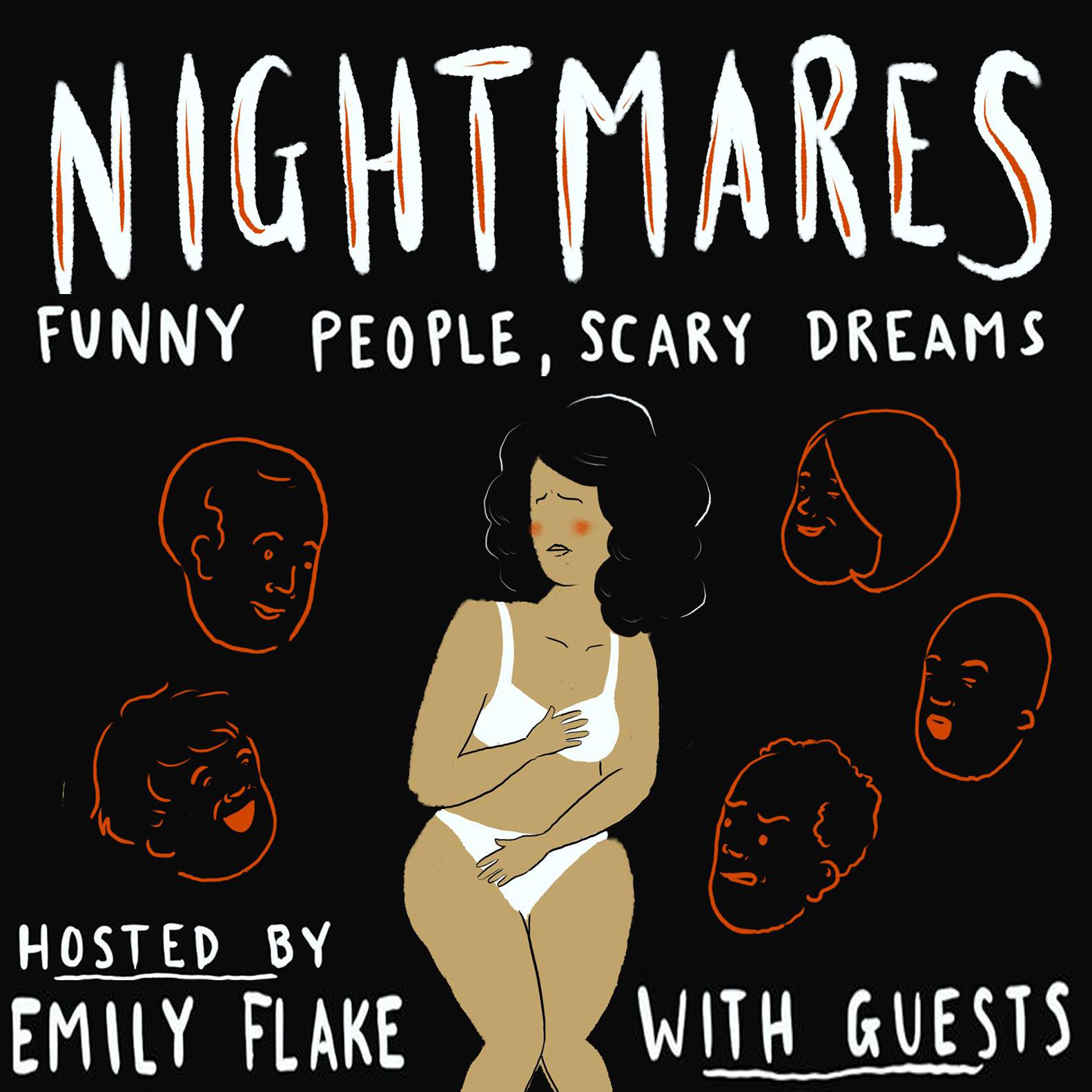 ---
Ep 6:
Jason Chatfield (cartoonist, illustrator, comedian)
Carole Montgomery (comedian, writer, producer, director)
Kenice Mobley (comedian and filmmaker)
Jenny Boylan (author, activist, GLAAD co-chair)
John Hodgman (author, actor, humorist)
Your hosts:
Kate Willett Is a comedian, actress, and writer whose raunchy feminist storytelling is both smart and relatable. She just made her network debut on The Late Show with Stephen Colbert and her 15 minute special premiered on Netflix in 2018. Her comedy album "Glass Gutter" was released in 2017. She's the cohost of the political comedy podcast Reply Guys.
Emily Flake is a New Yorker cartoonist, a writer, an illustrator, and performer. Her latest book is called Awkward Hug and before that was Mama Tried; both feature drawings and cusswords.
Join comedian and New Yorker cartoonist Emily Flake and guest host Kate Willett as they talk to the funniest and most interesting people around about what messed up things go through their heads at night. They'll poke around looking for deeper meaning behind that dream where you're still in high school somehow even though you know you graduated years ago and oh god, you've been blowing off first period all semester – and then Emily will present each guest with artwork based on their worst nightmare, suitable for framing or ritual burning!
Drawings by Emily Flake are posted on Good Orbit site and social media.
Recorded Feb 11, 2019. Live show monthly (first Thursdays!) at KGB Bar in NYC. Live sound and recording by Chris Gersbeck. Produced and edited by Shannon Manning for Good Orbit.
---
---