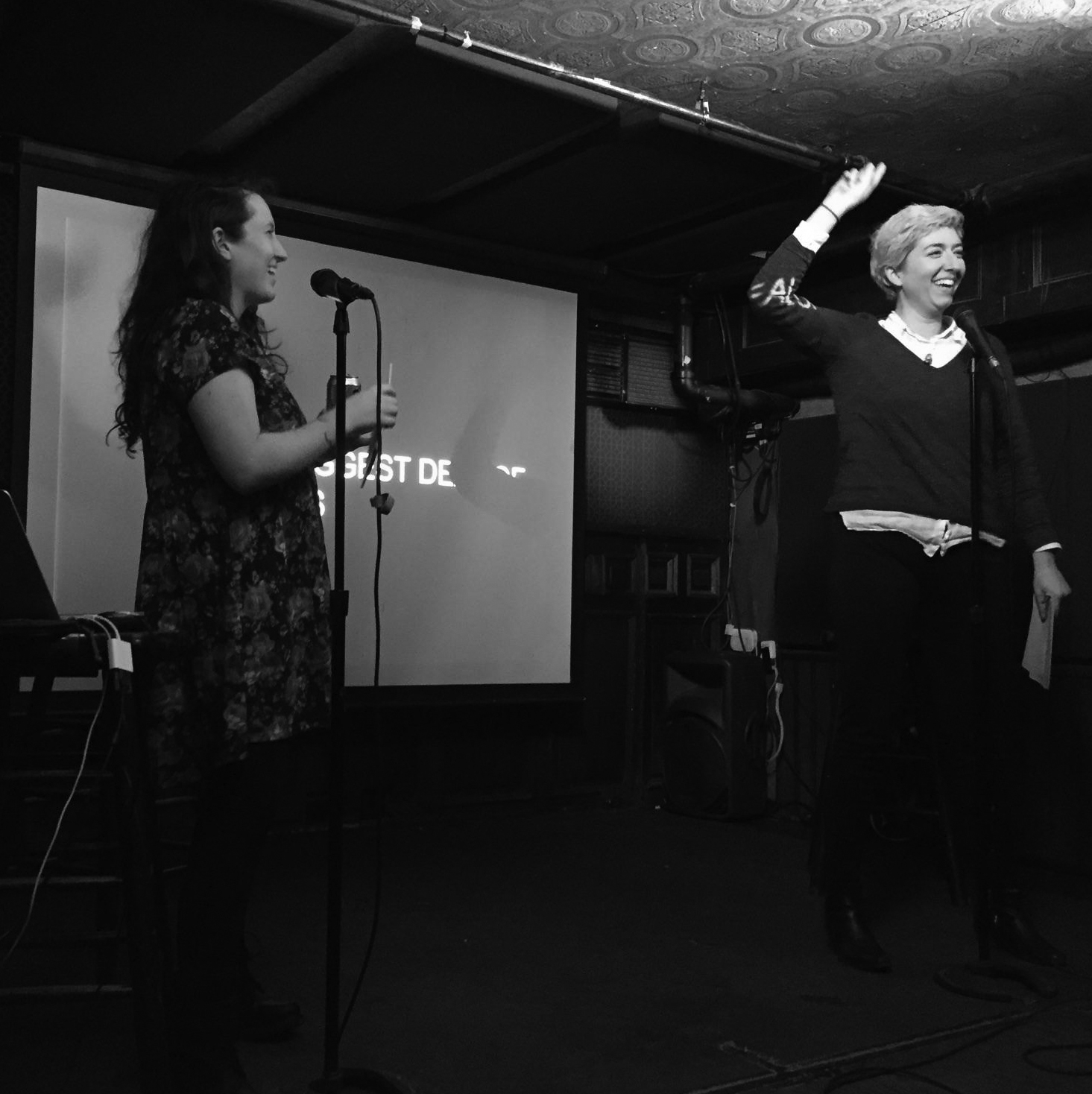 Welcome to Good Orbit, the new virtual home for many artists and producers who make their creative homes at the Bell House, Union Hall, and beyond!
The creative, production, and business teams behind Brooklyn's sister venues The Bell House and Union Hall are known for successfully presenting innovative music, comedy, variety shows, and live podcasts, and for helping artists, scientists, and producers reach live audiences. Each venue has played an important role in the explosion of alternative comedy, storytelling, and innovative creative presentations, led by Mirman, Birbiglia, Hodgman, the Moth, NPR, Secret Science, and more, and continuing with I'm New Here, 2 Dope Queens, Chris Gethard, Jo Firestone, and so many top local and touring artists.
Since not everyone can live in Brooklyn, Good Orbit picks up where the venues leave off – helping creators connect to new audiences by providing additional resources and platforms to showcase and distribute their work online. We will also be developing new, original shows with familiar and new voices and we look forward to debuting these shows in the coming months.
Take a look at some of the amazing and diverse shows listed here that are currently recorded at the Brooklyn venues. You can support them directly via the links to their own websites, subscribing on iTunes, or buying their albums. And, of course, come experience their shows live when they host them here or in your city. (Join the Bell House /Union Hall weekly mailing list to find out before they sell out!) If you haven't already, join the Good Orbit mailing list for occasional updates on what's happening here.
Good Orbit's mission is to create a friendly and supportive home that performers and audiences want to come back to again and again, in the venues, and now exponentially to new audiences online.